HISTORY AND VALUES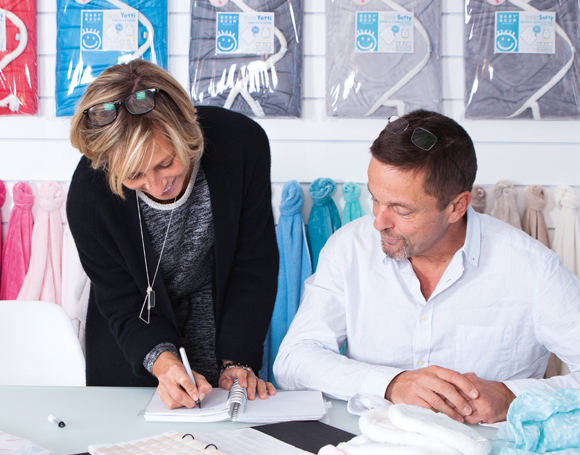 Bemini, the Belgian brand of softness and magic, especially for the baby's.
Since 2002, Nathalie Gubin and Bernard Gustot, partners at work and in life, offer interesting, useful and innovative product for baby's and parents. Ensuring creation, production and distribution, the brand is currently present in more than 800 specialized stores.
The couple, together with their team, develops functional and clever articles, patented for most. The brand, attentive to the technical qualities of its products and their strict control, also pays special attention to color palettes and materials used. In order to unite creativity, quality and functionality, each product is designed and rigorously tested. Baby's welfare being our priority, softness, security and joy of life are always there for you …
2016 is the year of change ... New collections, new philosophy; Baby Boum becomes Bemini. Built on our past experiences, this new identity illustrates the evolution of the brand and its future prospects: a new universe with as much love and serenity as ever.
We are proud of our achievements and the acknowledgement that we receive from the parents. It's therefore a privilege for us to share this unique experience of happiness with you.
With Bemini, we would always want to stay mini …
DO NOT WORRY, BE MINI!