TERMS AND CONDITIONS
1- APPLICATION AND EXEMPTIONS
These general terms and conditions of sale apply to all contractual relations between Parties arising from the online sale of Products offered on the Site. An exception may only be made by express written agreement.
2- PRICE
The prices are indicated in Euros and are inclusive of VAT and other taxes which may be due in the country of the Seller. Any import duties that may be due in the country of the Buyer shall be payable by the latter. Prices are exclusive of delivery charges. The charges are indicated on the order summary before confirmation by the Customer.
3 - ORDERS
Any order is binding on the Buyer but is only binding on the Seller after their written confirmation, delivery or invoicing.
ID PLUS S.A./ BEMINI reserves the right not to confirm the order in case of:
• unavailability of the item ordered,
• existing dispute(s) with the Buyer,
• total or partial non-payment of a previous order of the Buyer,
• bank card payment authorisation refused.
4- PAYMENT
The price payable by the Buyer is the amount indicated on the order summary which the Customer shall have read before confirming his order. Payments are made in collaboration with WORLDLINE. This approved partnership guarantees the secure use of your bank card on the Internet. Your bank card details are processed using a SSL (secured socket layer) connection. Once payment has been made, an order summary is sent to the Buyer by email to the email address indicated by him, before delivery at the latest. In the event of payment by credit card (VISA, MasterCard, etc.), your account is debited within 3 days of your order. If you return your items, the corresponding amount will be refunded to your credit card.

5- SHIPPING

| | | |
| --- | --- | --- |
| COUNTRY | SHIPPING COST | FREE SHIPPING |
| Belgium, Netherlands, Luxembourg, Germany | 5 € | from 50 € |
| France, Italy, Spain | 8 € | from 70 € |
| Austria, Denmark, Guernsey, Jersey, Lichtenstein | 11 € | / |
| Finland, Ireland, San Marino | 12 € | / |
| Bulgaria, Estonia, Croatia, Hungary, Lithuania, Latvia, Norway, Poland, Slovenia, Slovakia | 13 € | / |
| Malta | 15 € | / |
| Portugal | 35 € | / |
| Other countries | 45 € | / |
We make every reasonable effort to ensure that the order is shipped within 3 working days following the order confirmation. This time period is given for information purposes and failure to observe this does not entitle you to any right of action.
Transport time from shipping: EU member countries: 1 to 4 working days.
Transport time Outside of Europe: 7-10 working days
If the package does not reach you within these time periods from the shipping date, please contact us at dontworry@bemini.be
If you are not there at the time of delivery, your package will be dropped off at a nearest collection point, where you can collect it, at no additional cost to you.
A refused shipment or package not shipped to the destination due to repeated or prolonged absence will be returned to ID PLUS at your expense.
Any fixed delivery costs are indicated to the Buyer at the time of the order confirmation and on the order summary. For deliveries outside the European Union, you must account for any additional costs (taxes and import or customs duties). The transporter will invoice you directly for these costs.
BEMINI pays particular attention to the packaging and protection of items shipped. In the event of a complaint relating to the condition in which the items have been delivered to you or in the case of missing items, you must notify customer services within 14 working days at the latest following receipt of the order, providing your order number.
Return request by email to dontworry@bemini.be
Except for a legitimate reason, any claim made after 14 days following receipt of the products will be considered as invalid.
6- RETURNS
The Buyer has the right to return the items to the Seller, at his expense and without reason, within 14 days following delivery. Failing compliance with this deadline, the Seller will no longer accept any claim or return of the items. The items must be returned in their original packaging and packing, neither worn nor washed, to the following address: ID PLUS S.A. / BEMINI, Customer Service, Chaussée Bara 341 Boite 5, 1410 Waterloo, Belgium. The items must contain all labels: labels sewn inside as well as all packaging labels.
They must be accompanied by a return form (available on our website). Refunds for returned items will be made 15 days at the latest after their receipt. Delivery and return costs shall be payable by the Buyer and will not be refunded.
7- GUARANTEE
All our products are guaranteed for 2 years against any manufacturing defect according to the conditions of the law in force of 1 September 2004. All returns and refunds will only be processed after validation of the fault by ID PLUS S.A.
First send an email with a description and illustration of the problem to the address: dontworry@bemini.be
A request for a full refund will be accepted if the product has a manufacturing defect and cannot be replaced as it is no longer available.
After acceptance, send the package to the following address: ID PLUS S.A. / BEMINI, Customer Service, Chaussée Bara 341 Boite 5, 1410 Waterloo, Belgium.
8- SECURITY AND CONFIDENTIALITY
At ID PLUS s.a., we respect your right to privacy. ID PLUS s.a. does not keep the data of occasional or unregistered users. ID PLUS s.a. knows that you take care with the use and transmission of your details.
The information entered when sending the order or when registering will be treated as confidential. Any detail is used in complete confidence and only at the user's request.
ID PLUS s.a. does not sell, rent, exchange or disclose information about users. At ID PLUS s.a., we respect the trust that you place in our service with regard to security. We respect the trust you place in our service in terms of security. We comply with European GDPR regulations.

If you use our services, you agree that we collect, use and share your personal data with our partners to perform these services. These partners mainly include our carriers (Ex: DPD), our management software and marketing..
9 - GOVERNING LAW, ELECTION OF JURISDICTION
Any dispute between the Seller and the Buyer concerning the Contract and its performance shall be governed in general by Belgian law and in particular by these terms and conditions of sale. In the event of a dispute, the Court of the judicial district of Brussels shall have sole jurisdiction.
10- IDENTITY
The website www.bemini-belgium.com is edited by ID PLUS SA • Chaussée Bara 341 Boite 5, 1410 Waterloo, Belgium, VAT BE0459.643.903.
11- CONDITIONS OF USE
The entire site, including the software, contents, text, graphics, videos, live or still images, sound, icons, procedures, product, technology, downloadable documents and general knowhow, and all other elements making up the portal are the exclusive property of ID PLUS SA or its licensors.
Any total or partial use, copying, representation or reproduction, publication, downloading, posting, transmission or distribution of this portal in any form whatsoever, without ID PLUS SA 's express authorization, is prohibited and shall be considered an infringement, unless specifically authorized by the applicable law.
Likewise, it is strictly forbidden to use or reproduce the name BEMINI and/or its logos, or any derivative version thereof. These trademarks / logos are protected by copyright and are registered trademarks. Any total or partial reproduction of these trademarks and/or logos without ID PLUS SA 's express authorization is forbidden.
Databases which may appear on ID PLUS SA 's websites are protected by the Intellectual Property Code of the European Directive of 11 March 1996 pertaining to the legal protection of databases. Any total or partial representation of these databases without the site operator's express authorization would constitute an infringement of rights.
The failure to respect the aforementioned prohibitions constitutes an act of infringement likely to incur the civil and/or criminal liability of the author. ID PLUS SA reserves the right to engage in legal proceedings against any person who has not respected this prohibition.
12- Eindeutige Kennung für Hersteller, die der erweiterten Herstellerverantwortung (EPR) unterliegen.
Die eindeutigen Identifikatoren bescheinigen die Eintragung in das Herstellerregister der Sektoren Textilien, grafische Papiere und Verpackungen gemäß Artikel L.541-10-13 des Umweltgesetzbuchs. Diese Identifikatoren bescheinigen die Einhaltung der Registrierungspflicht im Register der Textil-, Grafikpapier- und Verpackungshersteller sowie das Ausfüllen von Marketingerklärungen bei REFASHION und CITEO.
Für den REP-Textilsektor (Refashion): FR234615_11PRSM
Für den Graphic Papers REP (CITEO): FR234615_03NLQW
Für REP Verpackungen (CITEO): FR234615_01APBU
Verpackungen Belgium (FOST+) : 012992
Verpackungen Germany (ZSVR STELLE) : DE1132767419679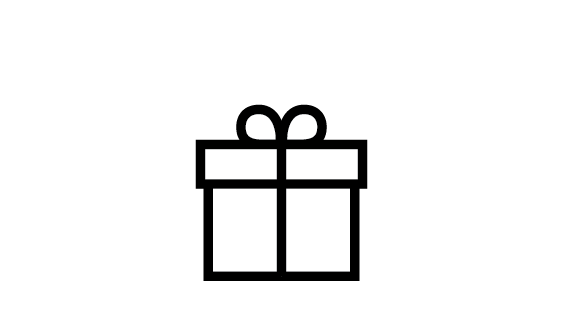 ERHALSIE 5 €


Abonnieren Sie unseren Newsletter und erhalten Sie eine Vorschau aller Neuigkeiten und exklusiven Nachrichten.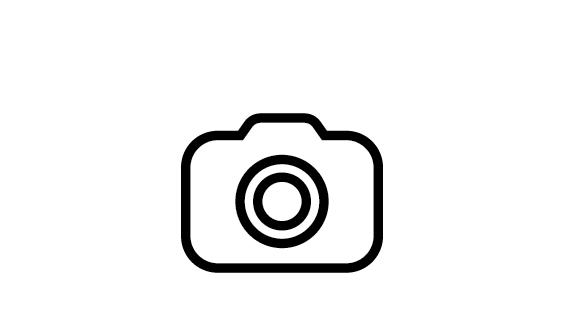 CASTING


Reserviert für Babys von 1 Monat bis 4 Jahren. Füllen Sie das Formular aus, indem Sie 2 aktuelle Fotos anhängen.


---
Copyright 2020 Bemini®. Tous droits réservés.